Volkswagen's CEO talks about the company and their new midsize SUV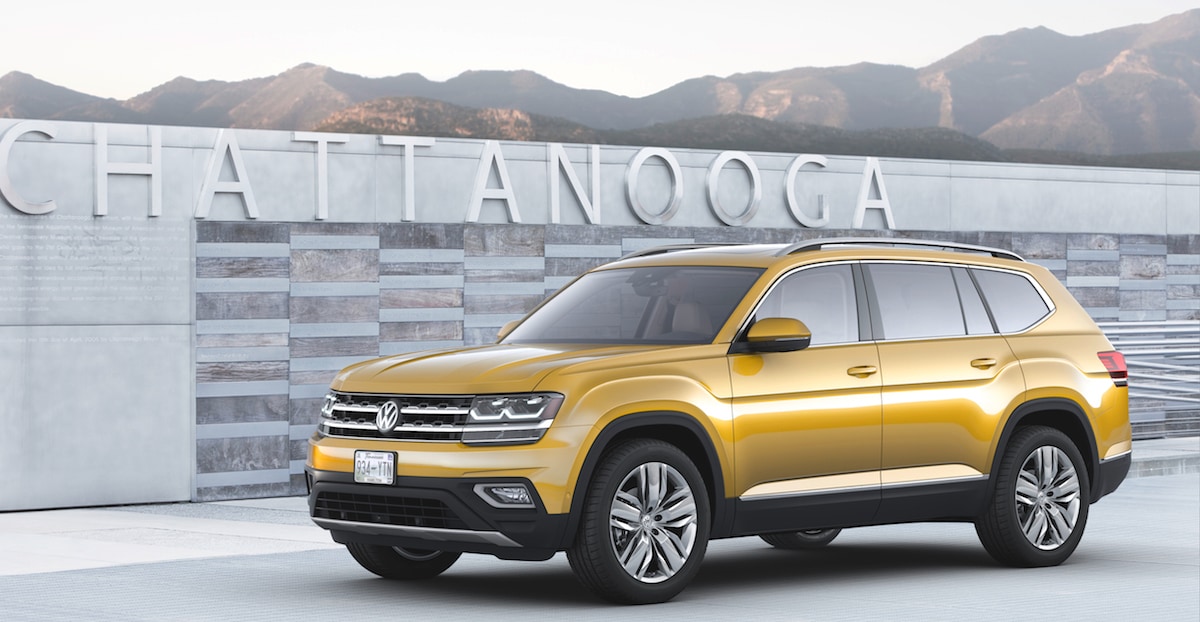 For decades, many automakers have been marketing midsize crossover utility vehicles in the United States, a class first popularized during the Reagan and (first) Bush administrations by such vehicles as the Jeep Cherokee, Grand Cherokee and Wagoneer, as well as the Ford Explorer.
Having long sneered at Americans' desire for such vehicles, Volkswagen saw its market share slide into insignificance as the competition were only too happy to fill American garages with Explorers, Highlanders, Grand Cherokees, and Pathfinders. In a "Hey McFly, anybody home?" moment, Volkswagen has belatedly realized that they must succumb to the inevitable, and have finally shown a production version of a midsize SUV after years of showing SUV concept vehicles.Dubbed the Volkswagen Atlas, the new 2018 model will launch in spring 2017, and will be assembled at the company's plant in Chattanooga, Tenn.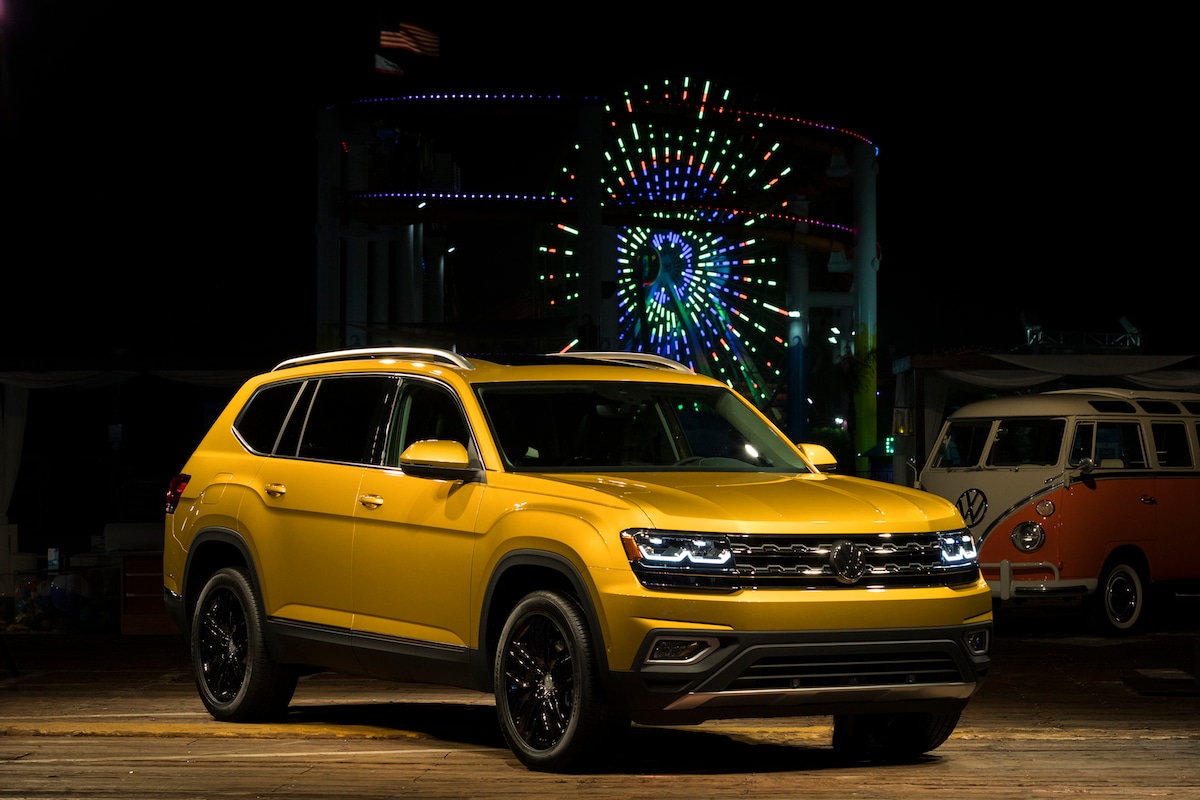 The seven-passenger Atlas is the largest vehicle built in America by the company and rides atop Volkswagen's corporate Modular Transverse Matrix (or MQB) architecture. Measuring 198.3 inches long, 77.9 inches wide, and 69.6 inches high, it's a clone of a Ford Explorer's footprint, which is 198.3 inches long, 78.9 inches wide, and 70 inches high. "Size does matter, especially for families," said Klaus Bischoff, head of Volkswagen Design. "The first designs we showed were literally too small, too compact, designed too much out of a European perspective." Bischoff could have been talking about the Volkswagen Touareg, a pricey SUV that's fallen from favor with Americans, but will continue to be sold as a luxury SUV offering by the automaker.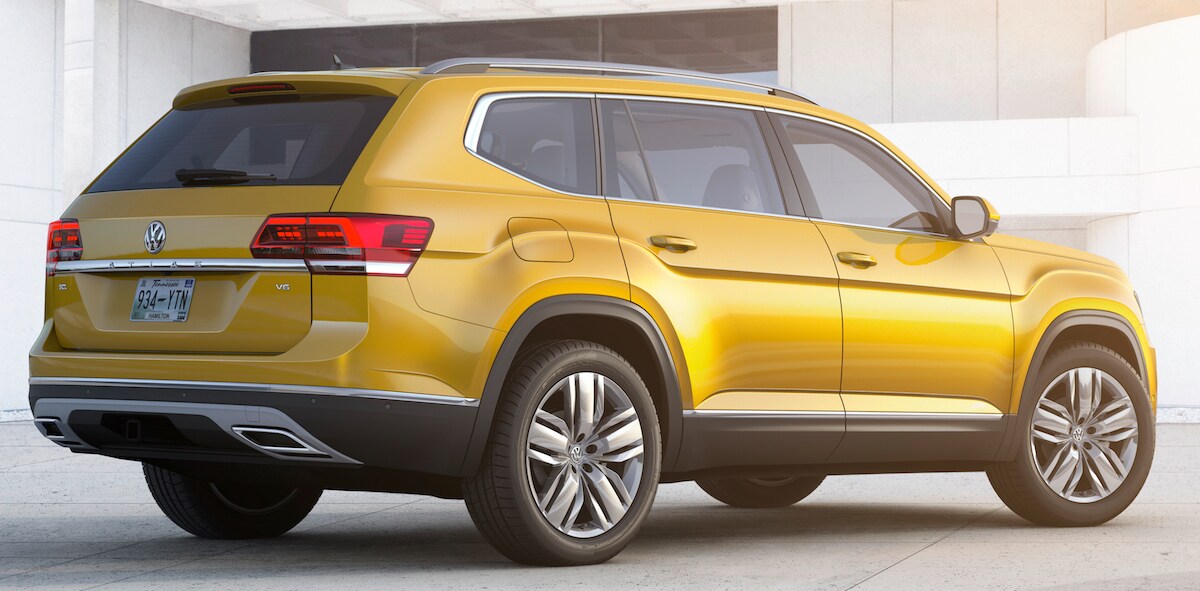 "We had to get used to the vehicle size that's more appropriate for America," he continued. "The roads are wider, the cities are bigger, and we grew into that. We wanted to give the car a wide appearance, and an earnest look," says Bischoff. "It should look substantial, without looking too aggressive." The Atlas's crisp, conservative look should wear well while affording bountiful interior space. "The car has to grow into time; it should not go out of fashion in two or three years," said Oliver Stefani, the vehicle's exterior designer.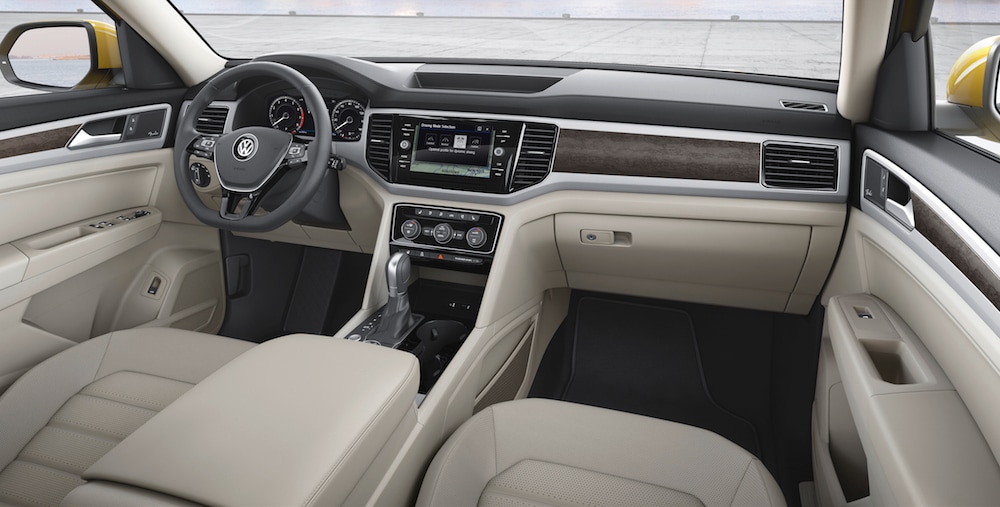 The specifications Two powertrains will be offered: Volkswagen's ubiquitous 2.0-liter turbocharged four cylinder engine, rated at 238 horsepower or a 3.6-liter VR6 engine generating 280 horsepower. An eight-speed transmission is standard. Both front-wheel-drive and 4Motion all-wheel-drive versions will be offered. The 4Motion system will be equipped with a Driving Mode Selector to vary the SUV's response based on road conditions. A full suite of driver assistance features will be offered, including: adaptive cruise control; forward collision warning and autonomous emergency braking; blind spot monitor with rear traffic alert; lane departure warning; and parking assist; and an automatic post-collision braking system.